This page showcases 50 online course examples to be inspired by!
We've focused on people teaching interesting & creative topics, to show that online courses are not just for people in business and marketing niches.


There are painters, musicians, travel bloggers, tattooists, goat keepers & more!


So take a look around, be inspired by what's possible & use it as inspiration for your own online course creation!
Featured Niches & Categories
Who Makes Online Courses?

It's a common misconception that you need to be teaching business or online marketing to have success with online courses.


There are thousands of people out there teaching a whole range of skills like yoga, sewing, watercolor painting, baking, how to speak English..... and loads more, as you'll see below!


The interesting thing is, the sorts of people creating online courses is really varied.


Sure, there are some big-name internet marketing gurus like James Wedmore and Pat Flynn with successful online courses, but there are way more regular everyday people making their courses and seeing some great results.
The majority of people creating online courses:

Aren't internet marketing gurus
Aren't qualified teachers
Aren't tech wizards
Have never made an online course before
With the best online course platforms, the technology for making a course is really easy to use these days, so the field is wide open for anyone with a good idea to make a side or even full-time income teaching online.

Highly Recommended
Teachable
​Teachable is one of our favorite all-round platforms for creating & selling beautiful online courses. Transform your experience and know-how into a thriving knowledge business. ​
50 Online Course Examples
Below is a list of 50 regular everyday people who have found success; earning money and sharing their passions through online courses.


The list is broken up into different niches and features a wide range of online course topics - proving that the option to create an online course is there for anyone with a passion and knowledge in their field.
1: Hobbies & Skills
GroCycle teach people all around the world how to grow gourmet mushrooms, and how to set up and run a mushroom farm
Dave Fox is a global storyteller who's visited over 50 countries & teaches online courses on travel writing & travel journaling.
Lee Wasilenko is a game developer and virtual reality enthusiast who teaches how to make games for different virtual reality platforms
Brendan Jackson teaches a comprehensive & popular online course about tattooing, covering everything from basic techniques to advanced level body art.
Deborah Niemann moved to the country and took up homesteading after her 1st child was born and now teaches online courses on raising goats.
After teaching traditional courses for many years, Guy Windsor brought his knowledge online as well with a series of courses on historic European martial arts.
Asad Chaudhry started a YouTube channel teaching card magic tricks, and after building a following he creating a collection of more in-depth online courses.
This New York comedy venue has built an online course featuring some of it's favourite comics teaching aspiring comedians how to improve their standup acts.
Carolanne Caron helps triathletes & competitive swimmers reach their goals with online courses to improve freestyle and open water swimming.
Rachel Smith has built a popular Youtube channel & online courses, helping non-native speakers with the nuances of English pronunciation & conversations.

2: Arts & Crafts

3: Health

4: Lifestyle

5: Music

Rob teaches 2 online courses: one in percussion and another for aspiring musicians about how to successfully audition for orchestra jobs.
Scott Levine has created an online course with more than 100+ hours of step by step lessons on how to play bass guitar & a range of different bass techniques.

This online school teaches range of courses for music therapists, such as music therapy for autusim & music therapy to alleviate anxiety.

Bree Noble set up the female musician academy with lessons teaching women how to make a name for themselves in the Indie music industry.
A complete look at the production process from a song's beginning (songwriting and pre-production) to its completion (editing, mixing, and mastering).
A highly sought after vocal coach, David Lee Brewer has created an online course to make his teaching available to more people than he could ever work 1-on-1 with.
Created by music teacher David Brown, this online school teaches everything you need to learn to play the piano, from beginner to advanced.
Jane Cavannah has taught the flute for more than 22 years and has brought her expertise online with a series of courses on different flute techniques.
Henrique De Almeida is an expert drummer who has created a library of online courses for new and professional drummers.
A complete collection of lessons and courses from beginners to advanced, Nigel McGill has created a popular online school teaching how to play the saxaphone.
---
Create Your Own Online Course?

FREE VIDEO TRAINING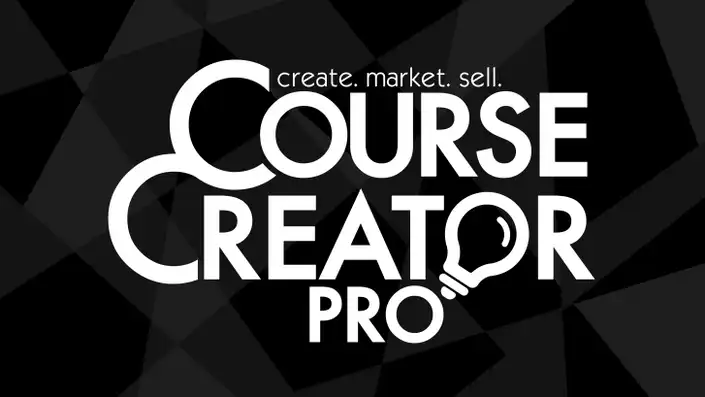 So there you have it: 50 online course success stories & examples of everyday people creating online courses on everything from doodling to playing the saxophone!


As you can see, creating an online course can be a fantastic opportunity for bloggers, business owners, and hobbyists to showcase and share their knowledge with their audience.


Each of the teachers listed above started their businesses with a passion and and a wish to share that passion with others.


By sharing this knowledge online, they have been able to showcase themselves as experts in their fields, build supportive communities and make some good income.


From painting to virtual reality game developers, online courses can turn a hobby into a career, and turn a small business into one that can generate six figure incomes.

The thing that all these people have in common is that they took action and decided to share their skills & knowledge with the world.


If you're feeling inspired and have something you want to teach in an online course, I have a number of articles on this site which can help. Here's a few to begin with:
If you'd like to see what online courses actually look like on the 3 most popular online course platforms, then check out some examples here:


Thinkific Course Examples

Also, sign up to my email list for more free tips including this free eBook to help get you started:
HIGHLY RECOMMENDED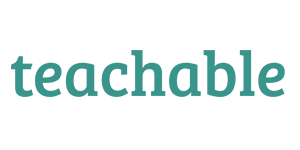 Create and sell beautiful online courses
Flexible & low cost pricing options
Simple to get started with
Comprehensive knowledge base articles
no, thanks
Teachable
 is the easiest way to
create
and
sell
 online courses