If you have previous experience making Wix websites, you might want to use the platform to create an online course.
Can I create an online course with Wix? You can create a basic video course using Wix, but it isn't really the ideal platform for online courses. Wix offers limited e-commerce and course features, and will usually end up costing you more than using a dedicated online course platform like Teachable or hosting your course on a WordPress website.
In this article we'll look at using Wix to create an online course. I'll show you how you could set up online courses using Wix Video to create one-time or subscription based courses. As well as how much it will cost, and why there are better alternatives.
What Is Wix?
Wix makes it easy to create websites for free. They offer a powerful page builder with drag and drop capabilities that allows almost anyone to make a website in minutes, no coding or computer programming required.
FREE VIDEO TRAINING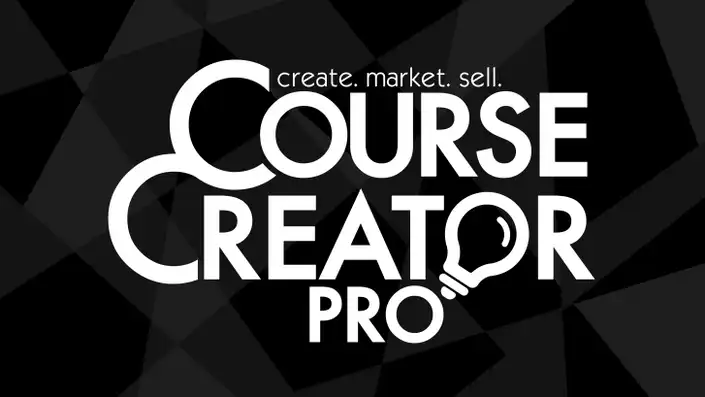 Millions of people use Wix to create their own websites, as well as market their services and even online courses. In fact, they have over 100 million users.
Should I Use Wix To Create My Online Course?
Wix follows a "Freemium" business model. That means they offer you a great free service up front to lure you in. But then you often end up paying more for premium features than you would by using a different service.
And once you've gone through the effort to set up your free website on Wix, it can be a lot of effort to try and migrate all of that content to a new platform.
Aside from a potentially higher cost down the road, Wix also suffers somewhat from "jack of all trades syndrome." They create a website builder that anyone in any industry can use. But in doing so, they don't particularly excel at one particular thing. That's another reason why I think it's better to seek out a platform dedicated to online courses.
I think Wix has its place. I used it to create a free website for my wedding! But when it comes to creating online courses, I think there are much better options out there than Wix.
My top recommendation for most people creating their first online course is Teachable, which is a popular custom made platform for creating and selling online courses. You might want to check out my guide to choosing an online course platform for more info as well.
Can I Create AN LMS Using Wix?
Well, sort of. Although it will have a lot of limitations. Wix isn't made for the purpose of hosting online courses, so it doesn't have the depth and quality of features you'd find in a dedicated learning management system.
The closest I've found people are able to get to a fully functional LMS using Wix is to create a series of course videos that require a monthly subscription to access. You can add other features like a forum or discussion board and worksheets to your Wix site to help supplement that.
How To Set Up An Online Video Course On Wix
Here's the process you'd go through to set up a series of paid online videos on Wix as a course.
You can start off with any template in the Wix editor. I'd recommend picking one that suits the overall theme of your course.
Next you'll want to add a new page with a title such as Online Courses.
Install a Wix app called Wix Video. This is the cornerstone that your video course will be based off of.
When want to add a video into the Wix Video app, you can upload it from your computer, Youtube, Google Drive, or Dropbox.
Once your video is added you'll need to add it to a channel. In Wix video, you can think of each channel as a separate course. So you'll want all of your related videos grouped together.
Each channel (or individual video) can be set up with either a subscription or buy now model. So you can choose if you want to allow people to buy a whole course of videos as a one-time purchase, or pay a monthly subscription for an ongoing course that you continually add new content to.
In order to promote your Wix online course, you'll probably want to use email marketing to let people know about your course. You can use the Wix Shoutout service to promote your new course, and you can even use it to send out files on an opt-in such as when people sign up for your course.
In fact if your course consists of PDF files or other documents, you can use Wix Shoutout to send them all of the course documents automatically when they sign up.
Highly Recommended
Teachable
​Teachable is one of our favorite all-round platforms for creating & selling beautiful online courses. Transform your experience and know-how into a thriving knowledge business. ​
What Wix Plan Do I Need To Create An Online Course?
Unforunately, you won't be able to make an online course using a free Wix account.
In order to accept any payments on Wix you'll need to be able to connect to Paypal. Basic Wix plans don't offer this ability, you'll need to have a Wix e-commerce plan to get paid for your course on Wix.
That means you'll need to pay for at least the $25/month Business Basic plan to accept online payments. The Business Basic plan allows you to have up to 5 video hours and 20 GB of storage on your website.
Here's where we start to run into a problem. If you have a fairly large course, it's probably going to include more than 5 hours of video.
That means you'll need to upgrade to Wix's highest premium plan, the $35/month Business VIP plan. Even there you only get 30 video hours and 50 GB of storage per month.
That might be enough for one large course, but not if you plan on hosting multiple different online courses on your site.
But wait… even Wix's Business VIP program doesn't include any kind of email marketing.
So if you don't have an existing email autoresponder already, you'll need to run your email marketing campaign through Wix too.
Wix's Basic email marketing plan costs $4.90/month. It includes 5 "shoutouts" (aka emails to your mailing list) per month. You can have up to 10,000 contacts and send 9,500 emails per month.
That will probably be enough emails to do a little email marketing each month, plus send all of your new students a welcome email when they sign up for your course.
Is It Worth Creating An Online Course On Wix?
In my opinion, it's an emphatic NO.
Between hosting your course and email marketing, it will cost you $40 per month (see here for more on how much it costs to create and run an online course).
For that cost, there are plenty of great online course platforms out there that offer a lot better services and features. Why try to piece something together when there are already great custom-made solutions on the market?
Don't forget that if you create your LMS on Wix, you'll still have to worry about payment processing and customer support yourself, which other platforms will often take care of on your behalf.
Look, don't get me wrong. I think Wix is a powerful service that has a lot to offer to small businesses or individuals who just need a fairly basic and uncomplicated website. But it's not designed to host online courses or complex e-commerce transactions.
It's a similar situation as with Clickfunnels which some people use for membership sites and online courses, but which was not built with this purpose in mind.
Related Questions
Can I make a membership site on Wix?
I'm sure it's possible, but there doesn't seem to be any pre-built solutions that Wix offers to easily make a membership site for your online course.
You could probably create a custom solution using plugins and coding, but it's too ambitious of a project for someone who is new to creating online courses. In fact I probably wouldn't recommend it unless you have experience in web development.
Should I create my own LMS?
It depends on your circumstances and needs. You certainly can do everything in-house and make your own online course website using a WordPress LMS plugin. But I have to question whether it's worth the effort.
There are great online course platform options out there these days. Why go through all the effort of trying to create your own when you can simply use an online course platform like Teachable?
Sure, they charge for a monthly plan. But often they don't charge any fees or take a percentage of your sales, and they handle much of the customer service and administrative tasks for you.
Before trying to create an LMS of your own, I'd really consider the existing alternatives. Be sure to take all the extra time to manage your own website into account when you're comparing them too! Personally I think in most cases I'd rather pay someone $99 a month to do all the behind the scenes stuff for me and allow me to focus on creating great course content and marketing to get more students.
HIGHLY RECOMMENDED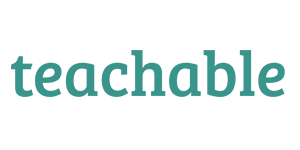 Create and sell beautiful online courses
Flexible & low cost pricing options
Simple to get started with
Comprehensive knowledge base articles
no, thanks
Teachable
 is the easiest way to
create
and
sell
 online courses