Maybe you're considering hosting your online courses on Teachable, but you're not sure if they offer a free plan? That's what we're looking at today.
Does Teachable have a free plan? Yes, Teachable offers a free plan, though it only gives access to to test the platform out for 14 days. You can create your course and get everything set up, but you'll need to upgrade to a paid plan to start selling your courses.
In this article, you'll learn about Teachable Pricing and Teachable's free plan, what features it offers, and why upgrading to one of their paid plans could make more financial sense for you.
Does Teachable Offer A Free Plan?
Teachable is an all-in-one platform that lets you create and sell your own courses online.
They take care of everything from payment processing and customer support to web hosting. That leaves you with time to focus on creating great online course content.
It's a great platform that I highly recommend for first-time course creators.
But starting on a new platform can be tough, and maybe you want to try Teachable out for free before you fully commit. Is that even possible?
FREE VIDEO TRAINING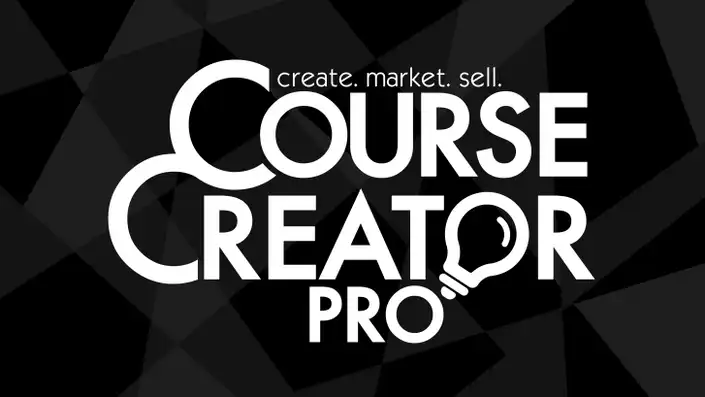 Yes, it is! Teachable provides a free plan that lets you try out the platform without making a commitment. Then you can upgrade to their other plan tiers when you're ready to launch.
What Does Teachable's Free Plan Offer?
All teachable plans (even the free one) include:
Unlimited hosting
Unlimited courses
Unlimited students
Unlimited video
Discussion forums
Basic quizzes
Integrated payment processing and sales pages
There's no upfront cost to get started using Teachable, but you will need to upgrade to a paid pan when you want to start selling your courses. 
What is the Free Plan Good For?
Teachable's Free plan is an awesome way to get familiar with the platform before you agree to pay a monthly fee.
If you're still in the process of setting your course up, you may want to stay on the free plan until everything is complete and you are ready to launch your online course. You can see and use most of the features of the platform without having to pay a monthly fee.
If you're interested in understanding how much it costs to create and run an online course, read this.
The biggest drawback of the free plan is the time limited 14 day free trial period and the fact you need to upgrade to a paid plan before selling your courses. its high transaction fee.
Summary Of Teachable's Paid Pricing Plans
Alongside their free plan, Teachable offers a sliding scale of paid pricing options.

For a more in-depth overview, check out my article on Teachable's Pricing Plans.
Free Plan: $0/month
Basic Plan: $29/month
Professional: $99/month
Business: $249/month
The free plan is really there to enable you to get your online course set up without big overheads, but to really make the most out of the platform's features and to receive more of the money from the sales you make, you'll want to upgrade to one of these options:
For full info and a comparison of all the features, you get under the Free, Basic and Pro plans check out this page here.
So, which paid Teachable plan is best for you?
Let's take a look at who each of the paid plans is best suited for.
Who Is Teachable's Professional Plan Good For?
I feel for most online course instructors, Teachable's professional plan is the best way to go.
While the $99 per month price tag seems high at first, it could actually save you a bunch of money in the long run.
At least if you're looking to turn your online courses into a serious income source.
With the Professional plan, you pay 0% commissions and transaction fees, which is probably the greatest benefit alongside a much wider set of features you'll be able to utilise too.
You also qualify for instant payouts, instead of getting monthly Paypal deposits with a 30-day delay like the free plan.
You get access to live chat support if you run into any issues with the platform.
As opposed to the basic plan which offers email support only.
Advanced reporting in the Professional plan can give you a better idea of how your courses are performing.
You also get an unbranded website and up to 5 author/owner accounts.
The professional plan lets you bulk import students, provide graded quizzes, and more.
You can even make your refund policy optional on the Pro plan.
Although I'd still recommend offering a 30-day refund policy.
Who Is Teachable's Basic Plan Good For?
Teachable's basic plan falls somewhere between the Professional and the free plan.
You get some but not all of the benefits of a Pro plan, but it also comes with a lower price tag.
The Basic plan comes with the following additional features that you don't get on the free plan:
being able to use a custom domain
coupon codes
affiliate program
email marketing
3rd party integrations
drip content
It might be a good option for new course creators who don't have extra money for a higher cost plan yet.
This plan gives you a 5% commission rate instead of the $1 + 10% rate that the free plan offers. So on a $100 course, you'd keep $95 instead of $89.
The 5% transaction fee saves you a little money. But after only a few sales per month, I think it makes more sense to go with the Professional plan.
Just look at the math…
If you have a $100 course and sell 10 per month, you'll pay $50 in transaction fees to Teachable. When you add in the $29 monthly fee for the basic plan, that ends up being the same amount as just paying for the $79 Professional plan outright.
If you're selling under 10 copies of your courses per month then the Basic plan might save you a little money, but it's important to keep an eye on your sales and make sure the math still makes sense.
Monthly Or Annual Payment Plans?
Teachable offers the option to pay for your selected plan in monthly or annual installments.
If you're paying monthly, the fees are $39 per month for the Basic plan and $99 per month for the Professional plan.
If you pay annually you get a pretty nice discount. The Basic plan is $29 per month when billed annually, or $79 per month for the Professional plan.
Highly Recommended
Teachable
​Teachable is one of our favorite all-round platforms for creating & selling beautiful online courses. Transform your experience and know-how into a thriving knowledge business. ​
Going with a monthly plan might be a wise choice in the beginning if you're starting off with a Basic plan.
That way you can upgrade to a Professional plan once you start selling enough courses for it to make sense.
But once you've found the plan that works best for you, it's best to lock in at annual rates. You'll save $120 per year on the Basic plan if you pay annually, and $240 on the Professional plan!
Related Questions:
How Much Does Teachable Cost?
Teachable costs nothing if you choose to start with their free plan, however many people choose to use the additional features that their basic plan offers, and this costs $29/month.
There is also the Professional Plan which costs $99/month and the Business Plan which costs $399/month.
What about Teachable's Business plan?
The Teachable Business plan costs a whopping $249 per month and doesn't make sense for most independent course creators. For that reason, I haven't bothered to discuss it in detail in this article.
It allows for up to 100 admin-level users and only really makes sense for large organizations where you need multiple instructors to be able to upload materials.
What other online course platforms should I consider?
Whilst Teachable is a really solid online course platform that I would highly recommend to anyone starting out making & selling online courses, perhaps you're interested in what other options there are?
For a broad overview of the options, how they differ and which features to look out for, check out my guide to the best online course platforms.
The main competitor to Teachable and Teachable pricing is Thinkific. They both offer very similar features at a similar price point. See my in-depth comparison of Teachable vs Thinkific or Podia vs. Teachable for more info on this.
You might also be interested in Kajabi, which offers a platform with more marketing and design features.
Or you could choose to create your online course on your own WordPress website.
If you go down this road you'll need to set it up and configure everything yourself (or pay a freelancer to help).
See my guide to the best WordPress LMS plugins if you choose this option.
Is there a free plan for Teachable?
While there is a free plan available for Teachable, this only allows you access to the site for 14 days. After this time, you will need to pay for a subscription to keep using this service.
When it comes to the payment options, you can choose to pay for Teachable monthly, at an increased cost, or annually, which is slightly less expensive overall. While there are not currently free plans available, what Teachable does offer is a trial period.
If you are unsure of whether this site is going to be of value to you, the free trial period is a great way of testing it out, without paying any upfront costs. It will help to give you a feel of whether this is a website you want to use for your courses.
As a result, if you are looking to use Teachable for a short period, this could be useful.
Does Teachable offer payment plans?
Yes, there are a number of payment plan options available with Teachable. As we have already discussed, there is a free plan available, but this is for a limited time only. Even so, it still allows you full access to everything the site has to offer. 
In addition to this trial plan, there are three other plans to choose from:
Basic — This is the least expensive option, and is great if you are looking to use Teachable casually. The basic plan allows you access to all the base features, such as an unlimited number of students, domain support, and community integration. 
Pro — If you are looking for the most popular option, you will want to choose the Pro plan. You will have access to all the basic features, in addition to some other perks, such as course compliance, certificates, graded quizzes, and group coaching calls.
Business — If you own a business and want to use Teachable to train your employees, the business option is fantastic. This is the most expensive option, but does allow you access to everything that Teachable has to offer.
What is great about these payment plans is that you can be billed annually, or monthly. The monthly payments are more expensive overall than the annual payments, but there is not a huge difference. 
How do I get paid on Teachable?
In order to be paid on Teachable, you will need to be eligible, and it is something you will need to set up yourself. This can be done by accessing the Set-up Teachable Payments. 
From here, you will be prompted to enter all of your business details. You will need to include information about your tax filing status, and earnings. Once this has been accepted and processed, you will then be able to accept payments.
Teachable uses a program called Stripe, and you are able to choose the dates you want to receive the payments from your courses. When this is all set up, you can connect this to a PayPal account, where you will then be able to access the payments. 
What percentage does Teachable take?
While you can earn money by placing your courses on Teachable, it is worth noting that Teachable will take a percentage of this. Given that Teachable is a business, this is how they make their profit. 
They take a 5% transaction fee for all the course sales you make. In the grand scheme of things, this is quite a small cut of the money. While you still have to pay to use the services monthly, this percentage is taken in addition to this. 
HIGHLY RECOMMENDED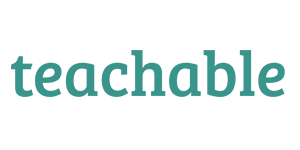 Create and sell beautiful online courses
Flexible & low cost pricing options
Simple to get started with
Comprehensive knowledge base articles
no, thanks
Teachable
 is the easiest way to
create
and
sell
 online courses