Updated 20th March 2020
If the coronovirus is having an impact on your ability to teach normal in-person classes or courses, you might want to consider hosting online classes instead.
Or perhaps you're already in the process of creating a full online course and you're wondering where to host it when it's finished.
In this article I'm going to cut through all the noise and share with you the 3 simplest options depending on what and how you want to teach online.
Do You Want To Host An Online Class Or An Online Course?
It may seem like they're the same thing at first, but they're not.
Online Classes

An online class is likely to be a one off event focused on a particular skill, technique or piece of knowledge, most probably streamed to a live audience.
For example, if you wanted to teach an online yoga class or an online Spanish class at a set time on a Wednesday morning.
FREE VIDEO TRAINING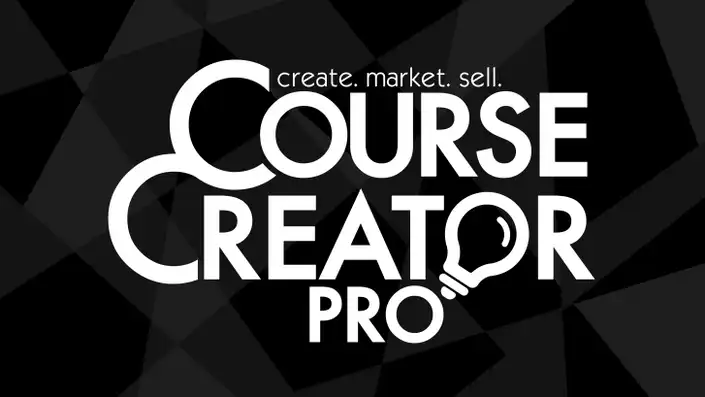 It could be a repeat class that runs regularly, but the key thing is that the class is live each time, with a limited focus on what is being taught in that particular lesson.
Online classes might be taught for free, or for a fee.

Online Courses

An online course, on the other hand, is more likely to be a complete set of lessons about a whole topic, most often in the form of a set of pre-recorded videos.
For example, if you wanted to teach a complete set of lessons about a particular style of yoga or a whole course on how to learn Spanish.
Online courses are often sold as a package or product for a one-off fee, and can be the basis of a successful online business. See here for more info on how much online course creators can earn.

For more info, see my in-depth guide on How To Create An Online course.

Membership Programs
There is of course a hybrid approach which would most often take place as part of a membership program, usually paid for monthly or yearly.
This would include a mix of regular live classes or new lessons, added to a body of pre-recorded lessons and modules.
For more info on the difference between an online course vs a membership site, see here.

How To Host Online Classes
If you're teaching live, one off classes, then the simplest and most popular option is to use Zoom.
Zoom is the leader in internet video communications, with an easy, reliable cloud platform for video and audio sharing.

You can use it across mobile devices, desktops, telephones, and room systems for:
conferencing
collaboration
chat
online classes

webinars

It's very simple to use.
Once you've installed the software, you can create a 'room', hit record, send people a link to the room and then they can join you in the room to watch your class / talk with you / collaborate etc.
If you want to charge for your online class, you can do this by integrating with an e-ticket platform like Eventbrite, where you can create an online event that people can buy a ticket to.

They get sent the Zoom link for your class after purchase. For more info on how to do this, see here.
There are also a number of other Zoom Alternatives you can use for teaching online classes.

How To Host Online Courses
If you're going to create a whole collection of online lessons in the form of either an online course or membership site, then you will want to look for a more complete hosting solution.

First up though, you'll need to plan and structure your online course.

Then you'll need to film and recorded your course lessons.,
Then, when it's time to get it up online and out into the world, you have a few hosting options.
Hosting your course online used to be a major headache but with the boom in online courses over the last few years many easier options have sprung up.
So many options, in fact, that you can spend weeks trying to decide between them.
And to be honest, this is really just a diversion from what really matters – getting your online course out there and promoting it.
I've spent a lot of time looking into different platforms and ways of hosting your course, and you can see a more complete review of the best online course platforms here.
In this article, however, I'm going to help save you a lot of time, indecision and headache by just recommending 2 options.
I highly recommend not stewing over this for too long. Pick an option and go for it.
Option 1: Hosted For You Online Course Platform
This is the easiest method if you are not already familiar with setting up your own WordPress website.
Even if you do know how to do that, it may still be a better option for you if you don't want to spend hours setting up a new custom site for your course.
I can highly recommend Teachable as a great platform for hosting your online course (I've written a more in-depth Teachable review over here if you want to learn more).

I have had a go with the software and it's ridiculously simple.
They take care of all the tech side of things, so all you need to do is upload your course content, add some text about what the course is all about, and link it up to take payments with either a Stripe or PayPal account.
If you have your videos already made, you can have your course up online within a couple of hours.
It enables you to focus on what matters most - building an audience, promoting your course and supporting your students.
Highly Recommended
Teachable
​Teachable is one of our favorite all-round platforms for creating & selling beautiful online courses. Transform your experience and know-how into a thriving knowledge business. ​
You lose some of the customisation of a self-hosted solution, and of course you have to pay Teachable for their service, but the fees are pretty reasonable in my opinion – especially as it makes it so damn simple.
Plus you can customise the look of your online school to a good degree fairly easily without any tech knowledge, and there are loads of tutorials and good support to help you get set up and going.
Option 2: Self Hosted WordPress Course LMS
For those who maybe already have their own blog/website, or don't feel put off by the idea of learning how to set one up, the other main option for you is to create a self-hosted online course platform yourself using WordPress.
This basically means that the course sits on a system that you yourself own, rather than a platform owned by someone else.
There are many reasons you might prefer this, but the main reasons are that it gives you more control over the design and look of your course and, beyond the setup phase, it is cheaper to run - meaning more of the profit stays with you.
If this appeals to you, then I can highly recommend LearnDash, a WordPress plugin created especially for hosting an online course on your own site.
The design looks really good, it's flexible and you can use it alongside other WordPress plugins. It also integrates with plenty of 3rd party email list providers and payment options.
So what's the downside?
Well, it'll probably cost more time and money upfront to set up and you'll need to look after any tech issues yourself, but as I said before it'll cost less on a monthly basis afterwards.
For more info on this read my guide: Teachable vs WordPress.
Choose Your Hosting Solution & Get Started

The point to hammer home here is that you really shouldn't spend too long deciding which option to use for hosting your online classess or online courses.
When I started to build our online mushroom growing course in 2014, there were only few options out there and we agonised over all of them, wasting a lot of time and energy.
We eventually chose a self hosted WordPress LMS plugin. However, we had to pay a developer $1,500 to help us set it all up because it wasn't quick and simple, and we've spent a lot of time since tweaking little bits here and there.
Unless you enjoy tweaking things to get them exactly how you like them, I would strongly suggest to just keeping it simple and focussing on what you are actually teaching, as well as marketing and promoting your courses/classes as well.

So if you're teaching online classes, just get set up with Zoom.

And if you're creating an online course, then go go with Teachable - it's simple and quick to get going and, if you really want to, you can always switch to a different option further down the line once you see success.
You might also find my comparison of the 5 best online course platforms useful if you want to read more about all the options and how they all differ.

However, the success of your online course depends far more on you spending your time and effort promoting it and engaging with your audience – not on lengthy indecision about which course platform to use or fiddling around with custom web design.
So go on - get to it! Get set up online and get what you are teaching out there into the world.
Frequently Asked Questions
How can I host online classes for free?
First, you will need to establish your course topic. If you are not confident in the topic, you aren't likely to encounter a great deal of success.
This will require thorough planning and preparation. Remember that the topic is going to decide the audience that your course targets. Next, you will need to ensure that you have gathered plenty of knowledge in the area of your topic.
Create a course outline using one of the multiple free online templates. If you already have a website then you may choose to publish your course on it. However, if you don't, you will need to select a free course software program or platform.
Although there are several platforms available that are free, they may lack the quality of those that come with a fee. Because of this, you must choose wisely, making sure that the platform caters to your needs.
Once you have added the contents of your course, you can then publish it ready for your audience to view.
Which platform is best for online courses?
There are many great platforms available for online courses. Because of this, you must make sure that the one you choose boasts all of the features that you require. Udemy is ranked as one of the best platforms for online courses.
Impressively, Udemy has over 100,000 online courses and an astounding 40 million students. Their courses are also available in 50 languages.
Other popular online course platforms include Shaw Academy, Skillshare, Coursera, Linkedin Learning, Teachable, and Woocommerce.
To make the task of selecting the best platform easier, it is important to draw comparisons and identify the differences between the options available. Also, make sure that the course you are looking for is available on the platform and supported by quality resources.
Teachable
 is the easiest way to
create
and
sell
 online courses
HIGHLY RECOMMENDED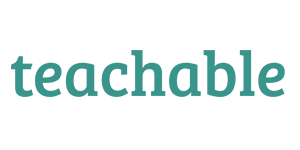 Create and sell beautiful online courses
Flexible & low cost pricing options
Simple to get started with
Comprehensive knowledge base articles
no, thanks