Do you want to create an online course, but ​are unsure how to launch it out there into the world?
How do you successfully launch an online course? Before you launch your course, you want to make sure you've got an audience that is interested in buying. You should engage with your audience to see what they're looking for in a course and design around that.
Building up your email list before and during the course launch is cr​ucia​l to ensure you have customers rea​dy and waiting. To create a successful launch, you'll also want an email sequence that effectively converts your leads into buyers.
In this article you'll learn how to successfully launch an online course.
We'll dive deep into a step by step process which enables you to:
​Gauge interest and design your course around what people actually want
Build an email list of ​people who are interested in what you teach

​Pre-sell​ your course or​ do a 'beta' test launch
​Creat​e an ​email sequence that ​converts your email list into course customers
​This guide is part of a series of articles on marketing and selling online courses, so be sure to take a look around the site for more info on other ways to sell your course.

How To Launch An Online Course
​Launching your first online course comes with a lot of unknowns:
​Will your idea for a course be profitable and actually sell?
How will you communicate to potential customers that your course is available?
What information do you need to ​convince them that your course is worth buying?

​To a beginner it might seem like launching your online course just consists of uploading your content, hitting the "publish" button, and waiting to see sales start rolling in.
But there's a lot more to successfully launching a course than that.
If you don't have a good strategy for your first launch it could easily fall flat with no sales, and no one wants to put in a load of time effort to create an online course and then have that happen.
The good news is that if you launch your online course the right way then there's very little chance of that happening.
In fact, it's more likely that ​you'll see a flood of sales and it'll be the beginning of a thriving online course business.
So, here's what you should do:

Step 1: ​Line Up Customers I​n Advance
When you go to launch your course, you should already know with absolute certainty that people are ready to buy.
You should be able to visualize a virtual lineup of soon-to-be customers, just waiting at your website for the course to become available.
But how can you be that certain that people are actually ready to purchase your course?
There are a ​number of important things you need to do before you launch your course, which we'll cover in more depth below.
FREE VIDEO TRAINING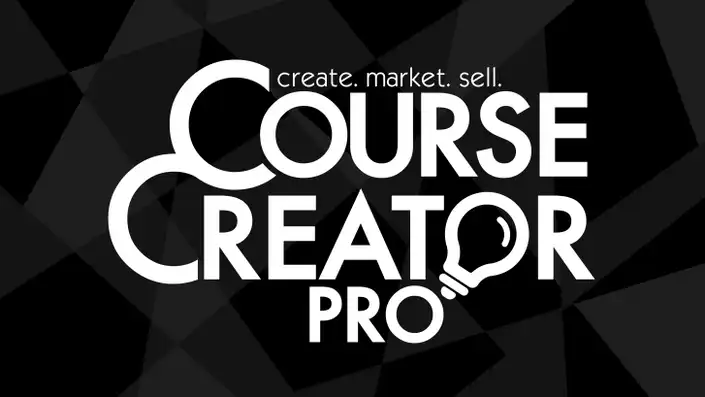 The key thing to understand at this point, right from the start, is that come launch time you'll have people ready to join.

​This can be a great motivate​r to help you do the work and actually create your online course, so I recommend thinking through and implementing ​much of your launch strategy before you start designing your course.
-> Want to know more about How Long Does It Take To Create An Online Course?
​-> Learn How To Choose An Online Course Topic That Sells

Step 2: Create An Email List
You should have some kind of audience before you go to launch your online course and an email list is one of the best ways to do that.
Ideally you want to start building an email list before you even start creating your online course so that you can survey or ask your subscribers about what they'd like to ​see included in your course.
​Even if you're planning to launch your course in a few weeks, it's not too late to start.
​You can create a "lead magnet" by offering people something for free – like a mini course, a short ebook, or even a PDF with checklists or other useful documents – in exchange for their email addresses.
Later on you'll learn how to use an email sequence to build anticipation, urgency, and trust with your list and ensure some initial course sales. But for now, we just want to get people on our list to start with.
In general, if you notify your email list about your course, about 2% of them will end up buying it. So that will give you a good idea of how many people you should aim to get on your email list.
If you want to earn $5,000 from your initial launch and your course costs $250, then you'll need to sell your course to 20 people. So to be sure you'll hit your launch income target, you'll want an email list with at least 1,000 people on it!
There are lots of different ways to build your email list including:
optin forms offering a​ relevant & high-value 'lead magnet' on every page ​of your site

​paid ads like Facebook ads and Google Ads driving targeted traffic to a landing page

partnerships/features/guest posts with other influencers or sites in your niche

Call to actions f​or your YouTube ​viewers to sign up/visit a landing page on your site

​How long it takes to build up your list depends on your existing traffic (or budget if you're running ads) and the number of subscribers you want to get before launching your course.
It's not all about the number of subscribers though - it's more about the quality of them.
Some people have successful 5 f​igure launches with just 200 super-relavent and engaged ​people on their list.
The important thing here is to start building your email list and continu​e to grow it over time as it's a key aspect of your online course business.​
Step ​3: Drive Traffic to Your Lead Magnet
There are lots of different ways to gnerate traffic to help you build your email list. Here's a fe of the most common methods:

Make Relevant Blog Content
​One of the best ways to attract new people to your site and email list is to create blog content that is directly related to the topic of your upcoming course.
You don't want to share everything that will be in the course, but you can build excitement about your course by sharing related content that leaves people wanting to go a step further ​and ​sign up to your email list.
It can take a while for new content to rank in search engines, but this can become part of your long term sales and marketing system.

​In the meantime though, creating relavent blog content has the added b​onus that ​you have useful free content to send to your emai list and create a great relationship ocussed on delivering value upfront before you even pitch your course.

​Run Paid Ads
​Whilst running ads are not neccessary, they do present a short cut to building your email ist if you have the budget.
​If I could choose only one kind of paid advertising to run for a course launch, I'd recommend using Facebook ads. The reason is that they're so versatile and customizable, plus you can target a very specific type of customer.
You can narrow down your demographic so that your Facebook advertisement is only shown to people of certain ages, genders, and geographic locations. And most importantly, you can target ads to people with specific interests.
For example, if you have a guitar course you would want to target people who list guitar as an interest on their Facebook profile or belong to guitar groups on the site.
You can also create 'lookalike audiences' based on visitors to your wesbite or existing mail contacts, enabling you to reach large numbers of highly relavent people who may be interested in what you teach.

It's a good idea to also run re-targeting ads to reach people​ people who viewed your landing page or website already but didn't end up ​joining your email list yet.
​
​Social Media
It doesn't matter if you're using Instagram, YouTube, Facebook, Periscope, Pinterest or any other number of social media platforms. They can all be great ways to ​drive traffic to your ​lead magnets and email optin forms.
The great thing about social media is that you can re-purpose content that you've made for other places already without much added work. For example, you can link to a blog post relating to the course on Pinterest.
​Just be careful not to spend too much time on this unless you're seeing ​some big results from it. Social media has a habit of sucking people in ​and wasting your time, so stay focused and only put time in to one or two platforms that you've built some expertise ​on.
Step ​​4: Engage With Your Audience
If you've got an existing audience or following of any​ size, it can become an invaluable resource when it comes to both creating and launching your course.
If you engage with your audience, you'll often find that they​ tell you exactly what they want to learn about. That lets you tailor your course to the actual wants and needs of the market, instead of just guessing what they want yourself.
Your audience can tell you if your course is a good idea or something they aren't really interested in at all. Plus important things they'd want to see in your course, or things that are already overdone in other courses they don't care about as much.
You can engage with your followers in a number of ways, for example:
just ask them with a simple email what they're struggling with or would like to learn more about

create a short 3 question survey and offer something to anyone who completes it

ask for comments and feedback in your blog posts or YouTube videos

If you have a good connection with your audience and consistently deliver useful content for free, you'll find that people will be happy to provide feedback and tell you what they'd like to go into more depth with you on in your course.
Pre-Selling Your Online Course
Part of this engagement stage can actually include selling your course before you've even made it.
You can do this by offering a discounted price to anyone who will commit to joining upfront.
If people have told you they want to learn more with you and you provide them the option to get your upcoming course at a cheaper price, you'll find a section of your audience will take you up on the offer if they're serious about it.
This can be a great way to validate your online course idea, get some sales in up front before spending the time to create your course, and it also serve as amazing motivation to get the course made.

​You Don't Actually Need A Full Course Ready Before You Launch!
You'll obviously need a pretty good idea of what your course is about and have a timeline for making it. Prospective students will want to see your course outline to see exactly how your lessons will be broken down.
You may even want to give them a sample of what your lessons look like from one or two that you've already created.
But, if you want to, you can wait to create the bulk of the course until you start actually getting sales.
​When you pre-sell, you might give people limited access to the first few lessons in the course as a "sneak peak" and then promise the rest of the course by a certain date.
​The big downside to pre-selling your course is that you can end up with hundreds of paying customers and feel a huge amount of pressure to meet your course deadline.
​If you've never created an online course or any large amount of content before, this can be a really intimidating and stressful experience, however it can also be a great motivation to do the work and get your course created and set up.
​Instead of pre-selling your course and aiming to hit a specific deadline, the other option which I'd recommend first-time sellers is to create a beta version of their course instead.


Step ​​5: Create A Beta Version Of Your Online Course
In software development, the term beta version is used to describe an incomplete piece of software made available to a limited number of users for testing, prior to releasing the full version to the public.
You can apply this basic idea to create your online course.
It's similar to the pre-selling approach mentioned above, except that you aim to create a mini version of your course to begin with ​which you release to a small section of your audience who then give you feedback and suggestions for what should be in the full version.

A few early adopters can join your course at a low price, eventually gaining access to the full course once it has been released. But first, they agree to provide feedback and testimonials in return for getting early access and a lower price.
The beta version of your course can be only partially complete, or it might be ready for full release but you just want to test it out first.
As your beta testers work through your online course, they can share any issues they come across. That might include things like concerns about audio or video quality.
They can also give feedback about the course overall and if they think it delivers the right amount of value. In addition to pointing out any areas of the course that they found confusing.
All of this feedback gives you useful information that you can use to make tweaks to your final product to make sure it's ready for public release.
Getting testimonials from your beta users is also an important component of making a beta version of your course. Any positive comments that people give you about the course make for great social proof on your course sales page.
If you've ever looked at the sales page for an online course that hasn't been released yet and been confused when you saw that it already had testimonials, this is probably why.
That course creator in the image above probably wasn't disingenuous and using fake reviews, they likely had real people beta test their course before releasing it.
-> Learn more about: How To Structure & Outline Your Online Course
-> Learn more about: How To Record Your Online Course

Step ​6: Make A Launch Strategy
So by now you've created some or all of your course content.
You've either started pre-selling access to it to gauge interest, or are providing beta access at a discounted rate to get feedback and continue to improve your course materials.
Now it's time to come up with a strategy for your full launch.
Your launch strategy is a way of building anticipation for your course and warming up your list to eventually pitch your course to them.
Throughout your launch strategy, you want to continue building your email list and eventually launch your course once it's fully complete and you've reached the end of your launch strategy.
Why is a launch strategy necessary though?
Somebody might have just found out about you and given you their email address, or they might've heard about you and signed up to your list months ago.
In either case, they aren't likely ready to buy your online course right away, unless they're already a die-hard fan.
Highly Recommended
Teachable
​Teachable is one of our favorite all-round platforms for creating & selling beautiful online courses. Transform your experience and know-how into a thriving knowledge business. ​
​Your launch strategy should include the following elements:
provide value up front for free to show that you know what you're teaching
​educate ​your followers about the value of your course

​show them how their life/career will improve by taking your course

address any fears or objections they may have
​​build trust & familiarity
​Delivering these elements might last anywhere from just ​3 days to several weeks, depending on how much you think prospects will need to be warmed up, and how much you want to continue growing your email list in the meantime.
To start off with, you want to just provide your students with content that shows what kind of value you can offer.

This might include things like blog posts that specifically relate to your course topic, videos, webinars, or anything else that you think will help to build trust and eventually show a need for your course.
This stage of your launch strategy shows people on your email list what kind of quality they should expect from you, and the kind of content that you can offer.
Once you've demonstrated to your email list that you can offer them practical and helpful information and skills, it's time to start an email sequence actually focused on selling.
​Yo should have a clear 'pre-launch sequence' in the week running up to your course being available to buy.
You need to to signal to your subscribers that the course is launching on a certain date and to generate a buzz about it with some high value free content beforehand.
This could take the form of a 3-video series, a ​5-day challenge of some sort, or a webinar for example.

Now let's take a look at what this your emails might look like ​during the launch itself.

​​Learn ​more: How To Market​ & Sell​ Your Online Course (The Complete Guide)

Step ​​7: Your Course Launch Email Sequence
Here is a sample email sequence that you can use to launch your online course.
​Email 1 – Your Teaser
In this email, you're just informing people that you intend to create a course, or that you've already been secretly working on your course for weeks.
Let your list know that it will be available soon, tell them what it's all about, and let them know that they should pay attention to their email because more information will be coming soon!
Make sure your message is positive and upbeat. You want to build excitement and interest in your course.
This message can be an email of it's own or ​included as part of other pre-launch content.

​Email 2 – What's In The Course?
This email describes what's in your course.
You might provide a breakdown of your course lesson by lesson, letting people know everything that will be covered. Or you might just give general benefits that they can expect to take away from the course.
This email is basically a way to demonstrate the value of your course and what they'll be able to take away from it.
If this is the last email you plan on sending before you launch your course, it's a good idea to let your email list know when your course will be available to buy. But if your course is still a way​ off, you might want to wait and send out a separate email closer to your actual launch date.
​Email 3 – Open Registration
This is your real "launch" email. It's when you actually make your course available for sale.
By now, your email list should view you as someone who delivers value and consistently provides quality content for them. And they should be a bit excited about the course based on your previous couple of emails.
If both of those qualifications are met, then you should be on track to get 2% or more of your email list to actually end up buying your course today.
This email should obviously contain a link to your sales page where people can go and buy it. But you also want to create a bit of a sales pitch within the email itself.
Include testimonials if you've had a beta test of your course going on for the past few weeks. Or share any extra bonus content related to the course to give them some more free value.
This is the most important email in your sequence that you'll send, so you want to take some time to craft it well, in a way that's designed to sell.
Email 4 – FAQ Email
Now you're getting past the point where the most excited and interested people on your email list have already bought into your course. It's time to ​address the people who might have a few questions or objections.
Your next email will answer common questions that people might have about your course that will prevent them from making a buying decision.
You might choose to answer some questions such as:
Who is the course designed for and what?
Do you offer a money back guarantee?
How long students will have access to the course material?
Is there a limited amount of time that they can buy the course?
Are payment plans available?
How long does the course take to finish?
Is content all released at once, or are lessons dripped on a daily or weekly basis?
What​ other questions are common among your audience?
Answering these common questions and concerns up front to your entire email list will save you a lot of time sending individual emails to dozens of individuals later on.
Email 5 – Secret Bonus
In this email, you're going to give your email list more incentive to buy.
You're going to mention an extra bonus piece of content that people will get for free if they sign up now. Let them know that this is a surprise for members of your email list, and isn't specifically mentioned on your sales page.
Make the bonus content something really worthwhile, like a free 20 minute consulting session via Skype with you, extra worksheets, or a limited time discount.
When you offer this bonus, I would recommend retroactively also giving it to anybody who has already signed up as well. That way you prevent them feeling left out like they missed out on extra course material by purchasing early.
Email 6 – Social Proof / Thank You
You've sent 5 emails so far that are all directly about selling your course. Hopefully your launch is well underway and plenty of people are signing up.
Now is time to say thank you to everybody for reading your emails and to everyone who has bought the course already.
This email serves two purposes. It shows genuine gratitude for those who have bought your course and been a part of your launch. And it also acts as social proof to people who haven't bought your course yet.
For those who might still be on the fence about buying your course, it shows that other people have bought the course and are happy to be a part of it.
You can include details in this email as social proof like the total number of people who have signed up for the course, how many different countries your course has students from, as well as testimonials from current students.
This email isn't strictly necessary as part of your launch strategy, but I think it's a nice one to include.
Email 7 – Time Constraint
By now, most of the people on your email list who will have initially bought the course have made the decision to sign up or not.
If you have a course with open/closed enrollment, this is when you create a sense of urgency by letting people know that the course will be closed for registration soon.
If you have an evergreen course, your sense of urgency might come from discounts ​or high value bonuses that are about to expire. Meaning that if your list doesn't buy soon and change their mind later, they'll have to buy at full price.
​Scarcity is a proven selling tactic that forces people to actually make a decision, so if you can find a way to implement it in your funnel you'll definitely​y stand to gain more students.

Email 8 – Last Chance
If people on your email list don't buy today, they probably aren't going to buy it at all.
You might want to actually break this email down into ​a couple of different emails that you send during this day.
One email ​first thing in the morning at 8 or 9 AM informing your list that it's the last day to buy your course (either at all – or at current discounted prices.)
And one final email ​a couple hourse before your course closes, or bonuses dissappear, or it goes up to full price. Make it urgent and create a sense that anybody left who wants the course needs to buy right now.
​After this final email, your sequence is done. Congratulations, it's probably been a lot of work to put your whole launch together, but hopefully the sales have been rolling in and made it all worthwhile!
Email 9 - Quick Question

It's worth sending a final short and simple email a couple days after the laucn has ended to ask everyone who didn't join why they didn't​. Was it price? Bad timing? Not interested in the topic? Didn't understand the value of it?
Finding out why people didn't join gives you valuable insight into things you can change for your next launch which will help you convert more people next time. ​

Step ​​8: Host A Webinar
Alongside your email sequence, a webinar can really help increase the success of your course launch.
A webinar usually consist of a high-value lesson or workshop on a topic your audience wants to learn more about and is closely related to your course topic too.
The free lesson lasts around 30-45 minutes and then transitions to more of a sales pitch for your course, where you get to explain what is taught in the course and why it is so valuable for people to join.
Then a Q&A session comes at the end, enabling you to answer any ​questions people mi​ght have.
​Webinars are incredibly effective selling tools, and if done well can really increase your conversion rate. Check out this guide for more info on how to design and run a webinar.
What's the best time to hold a webinar during the online course launch process?
I'd recommend having a webinar on the day that your course launches. That's when there will be the most hype and interest surrounding your course.
If you host a webinar before your course is live, that means you can't direct people straight to your sales page to get them to buy your course.
​Hosting your webinar a couple of days after your launch has begun can also be a successful strategy.
Especially if you have an open/closed registration course, you can appeal to the sense of urgency in your webinar and point out that registration for the course will be ending soon.
Even for an evergreen course, you can use this approach and give a limited-time discount that will expire soon if they don't take action right away.
Step 9: Leverage Affiliates & Partnerships
​Working with affiliates by striking up partnerships in your niche can be another way to give your online course launch a bit of a boost.
If you've got some people in your ​network who can give your course a shout-out to their own email list, you can get some extra sales that could be worth thousands of extra dollars for you.
​In return you offer your affialites a cut of each sale and if it works well you can work out longer term arrangements for them sending qualified leads your way.
It can take a bit of time to nurture the best relationships for this, but it's actually one of the very best ways of creating a huge buzz around your launch.
Think about it - people are often subscribed to multiple email lists in your niche, so when they hear about your course from mutliple sources it ​​puts huge credibility and momentum behind your launch.

​Step 10: Track Everything
​Finally, before, during, and after your course launch, you want to track everything you possibly can.
If you're into numbers, you're probably all over this already.
But even if you don't like data or analyzing numbers, it's important to track things to give you an idea of how you're doing.
Create unique links for content that you post on your blog, in emails, and on Facebook or Twitter. That way you can see where your sales are coming from and which platforms are performing the best.
Set up goals tracking in your Google analytics so you know where your email leads and course sales come from.

That way you can change your focus midway through your launch and put more effort or ad dollars into the platform that's performing the best.
Plus it also gives you great insight for ​your next launch, and helps you develop a more long term strategy for your course sales.
Conclusion
There's no doubt that launching your online course is a low of work.
It happens over a long time frame and there are mutiple steps and moving parts to it.
​But, if done well, it will be the ​difference between a 5 or 6 figure launch vs silence and tumbleweeds rolling past.
Focus on creating high quality free content closely related to your course topic and use this to help you build an email list.
The, engage with your subscribers, build trust, demonstrate the value that you can bring before you pitch anything to them.
Consider pre-selling or running a beta launch with a small section of your subscribers to gather feedback and get some early sa​les in.
Then go for the big launch with​ some 'preview' content, followed up by the launch itself - a series of emails ex​plaining your course ​content, the transformation it delivers, testimonials from beta group users...the whole ​enchilada!
HIGHLY RECOMMENDED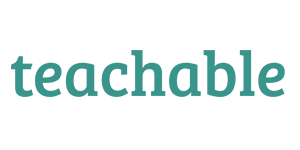 Create and sell beautiful online courses
Flexible & low cost pricing options
Simple to get started with
Comprehensive knowledge base articles
no, thanks
Teachable
 is the easiest way to
create
and
sell
 online courses